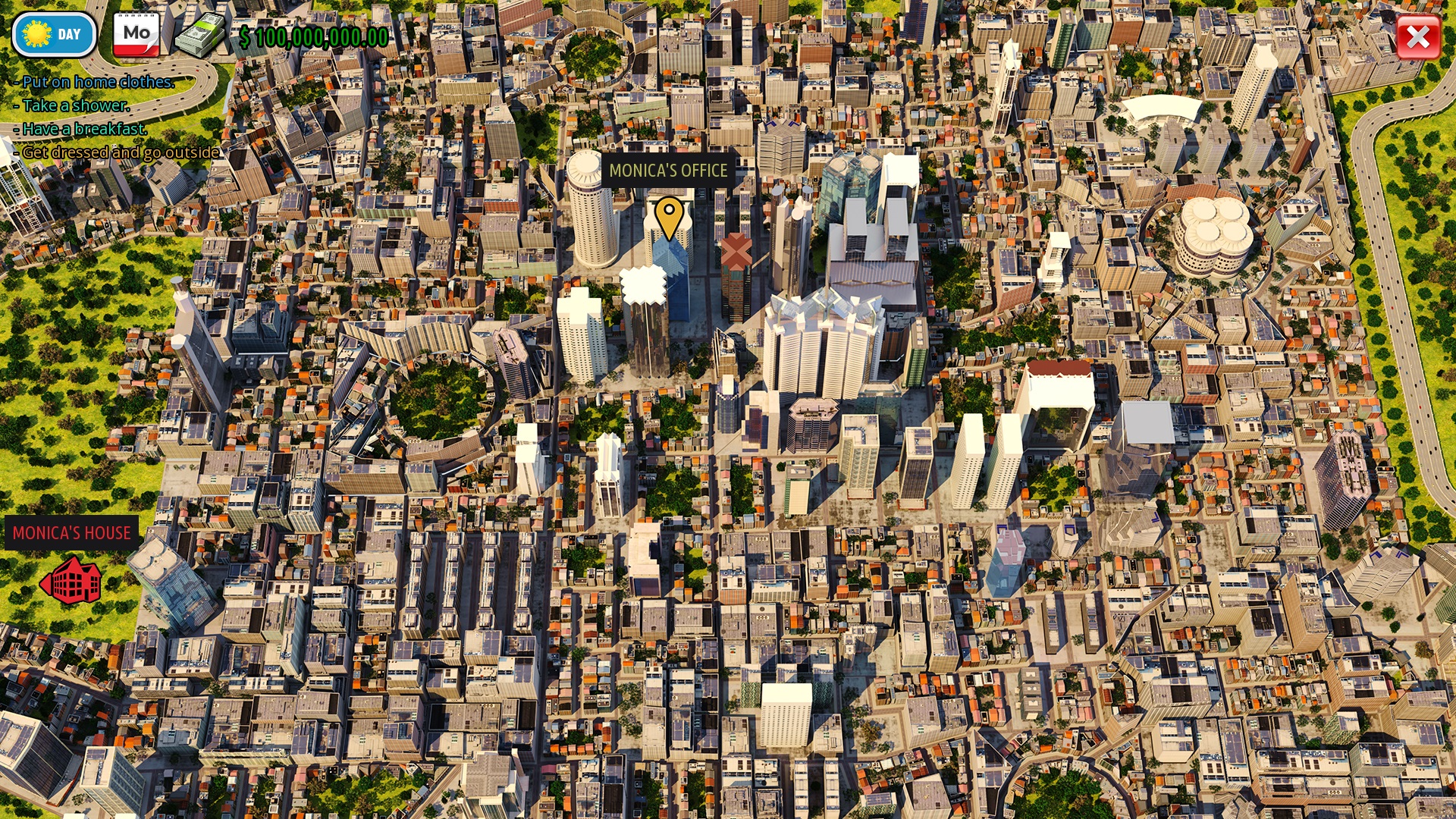 Hello!
Work is coming to the end and i can say about release date. It'll be 4 June. It's the final date.
The game will be in 720p and 1080p resolutions.
Also Demo version will be released for non-Patrons.
So everyone can appreciate the game.
There are good news for German-speaking players. The game will also be available in German. Thanks to one of our Patrons for this hard work!
Stay up to date!
P.S. There is a city map on the picture. From the beginning of the game.