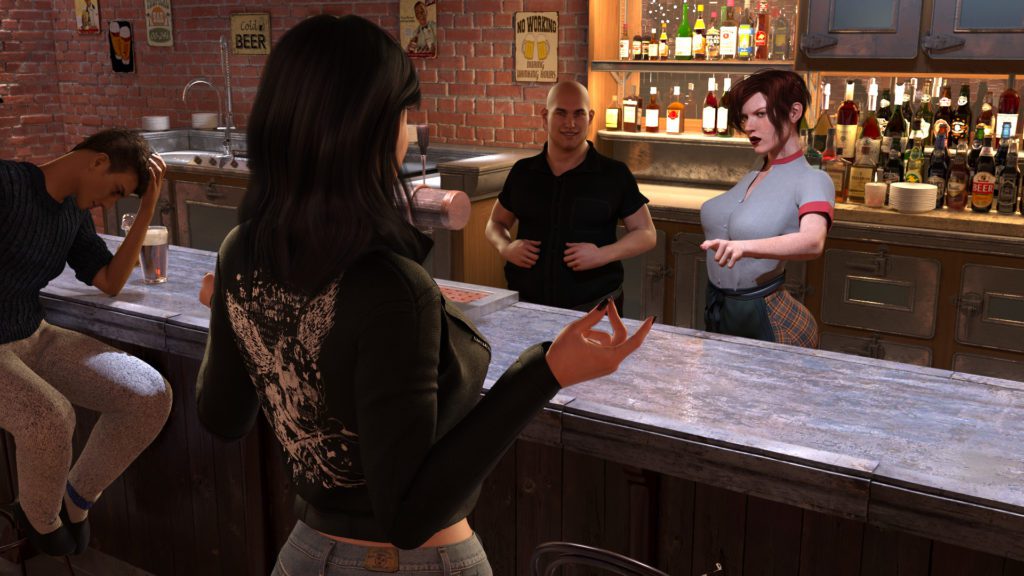 Hello friends!
Development of the update is almost completed. I would like to release the game tomorrow, but, unexpectedly for me, rendering of animations takes a lot of time. Animations occur inside complex locations that are hard to render.
At the moment all the available computing power is used. My workstation also works 24/7. So the rendering is going on everything that is, even on the iron and the fridge 😉
According to my calculations, it'll take about another 50-60 hours to complete.
As soon as it is done, I immediately build the game and start the upload to the network.
The new version will contain 1130 new arts, 43 animated video clips and will be focused on the plot and promises to be very exciting!
Also, it'll be very hot (you can see a lesbian threesome with Monica 😉 )
Personally, I like this version more than any previous.  
The existing guide will also be updated so that you don't miss anything in the game.
Stay up to date!
Your DecentMonkey.